G is for Grits A Southern Alphabet
by Nikole Brooks Bethea
Illustrated by Alison Davis Lyne
This is the cover artwork for G is for Grits; A Southern Alphabet written by Nikole Brooks Bethea, published by Pelican Publishing Company, in September 2012.
I was delighted when I first read Nikole's manuscript for G is for Grits. The text was lively and bouncy and presented me with quite a challenge. Each letter had a four line stanza and each of her stanzas had, at the very least, two objects to be illustrated in a scene.....and a lot of them required five! The scene below had two items for "N".......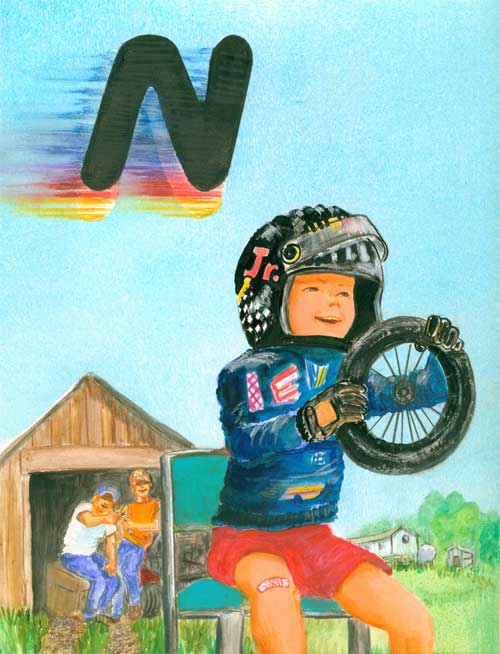 …....and the "O" page (below) had five items in the text. Can you spot all five of the items that start off with an "O"? We have "older folks" and "old fashion ways" and "old oaks" , overalls and okra! It was a delightful challenge to fit so many things in one page illustration.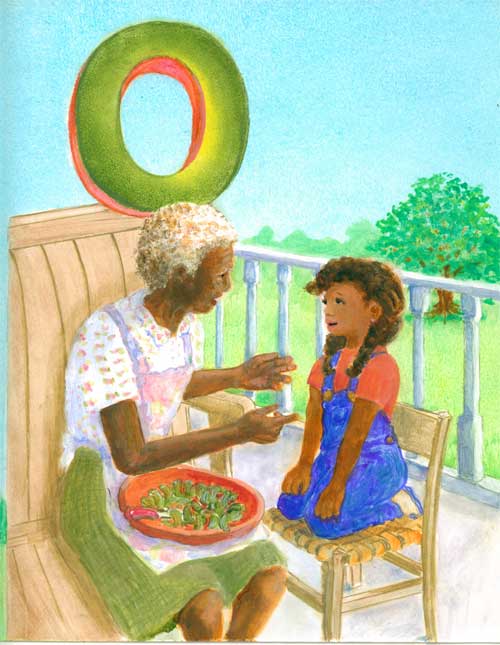 I painted the illustrations from sketches I had done and that been approved by the publisher. You can see below a portion three of my pencil sketches and the resulting finished artwork. I painted the book illustrations in acrylic paints on bristol board.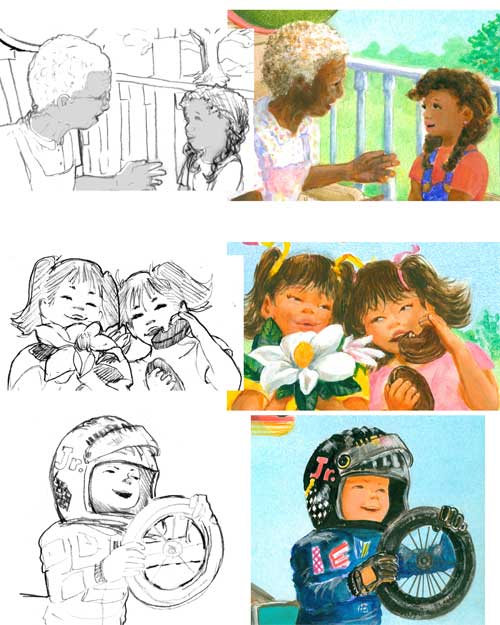 And here is a brand new coloring book page made just for G is for Grits! Just click on it and print it out.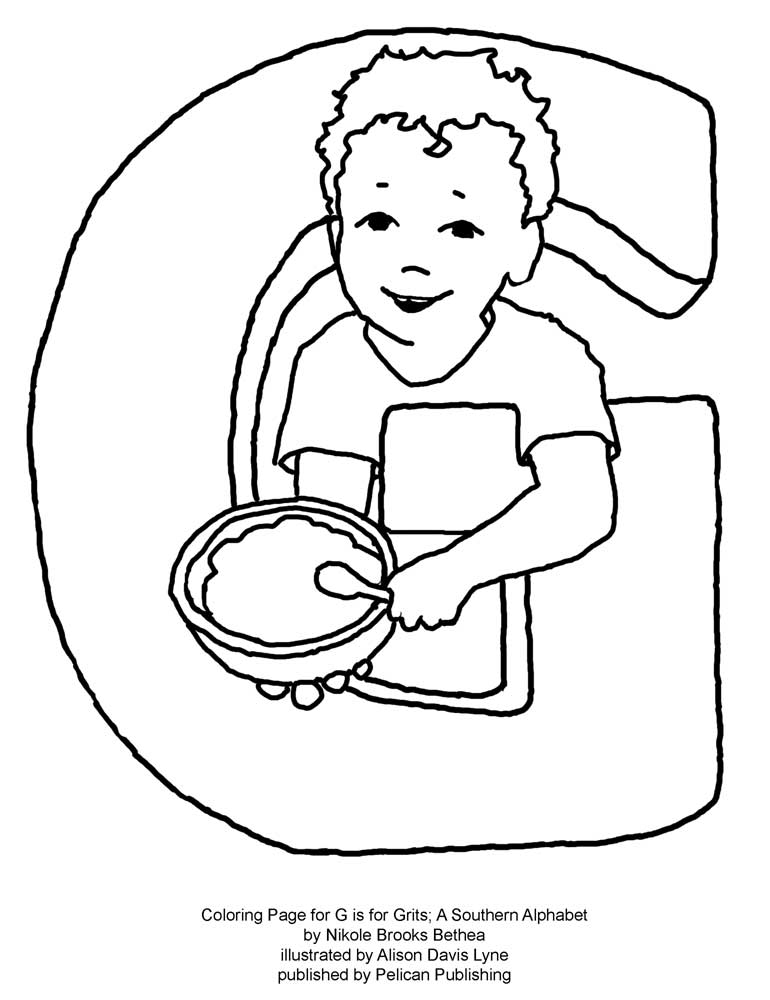 This is a great alphabet book for young children, and "the young at heart", and most especially the "southern at heart"!
return to - Lyneart- Alison Lyne Illustrations- Frank Lyne Sculpture– Children's Books
To contact me just email me at alison@lyneart.com